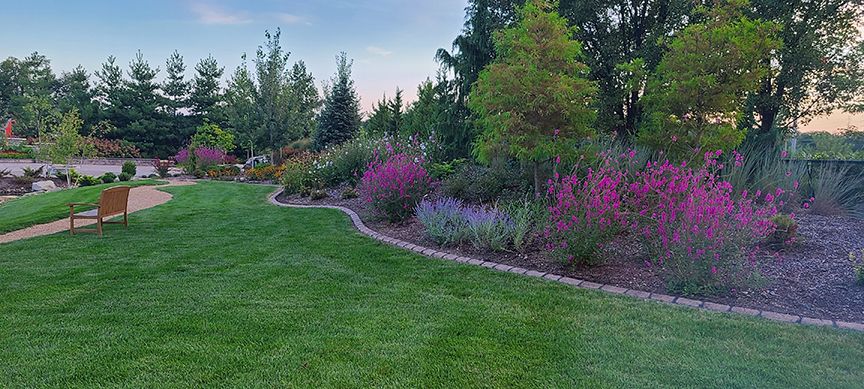 The Benefits of Landscape Borders
10-year warranty.
Enhances property value.
Improves curb-appeal.
Prevents unwanted grass and weeds in beds.
Creates a favorable first impression.
Follows any curve and design.
Helps to eliminate termites and pests.
Very cost effective.
Saves time in trimming and maintenance.
"Never replace your edging again!"
Land friendly equipment minimizes disturbance to your landscape.
Installation is performed right out of our trailer, no mess to clean up.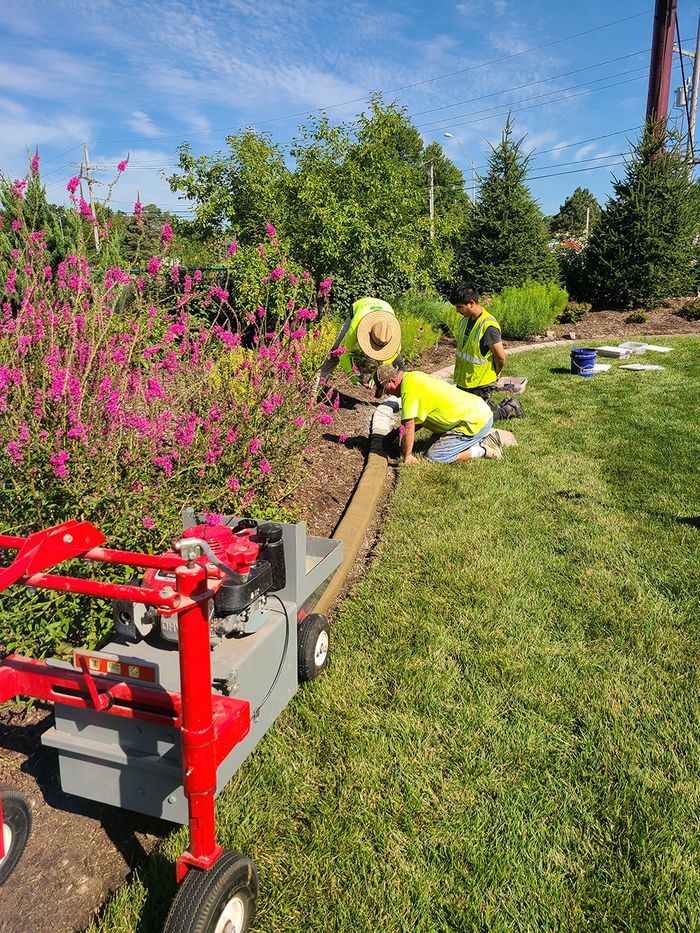 Installation
Borders are installed in new or existing landscapes. There is minimal disruption to your yard and beds. Our crews work right out of the trailer using a proprietary concrete formula that is the strongest on the market and equipment that compresses the concrete to make it strong and durable. Color is applied during the mixing process so there is consistent color throughout the border.
We do not use 3rd party installers like many of our competitors. Our crews are trained by the professionals at Border Magic that have been installing the best borders in the business for many years. We take pride in all of our work and it will show in your landscaping.
Layout Options
Borders can be installed on any kind of terrain. Sloping ground is not a problem for our professional installers. Curves and corners can be laid out in any configuration that you choose.